Danisha, a proud mother of four, decided to share her journey of accepting her postpartum body on social media. Initially feeling ashamed and hiding her belly, she decided to embrace her flaws and inspire others to do the same. Danisha acknowledged that the female body goes through significant changes after childbirth, but society's unrealistic standards and images can make women feel inadequate.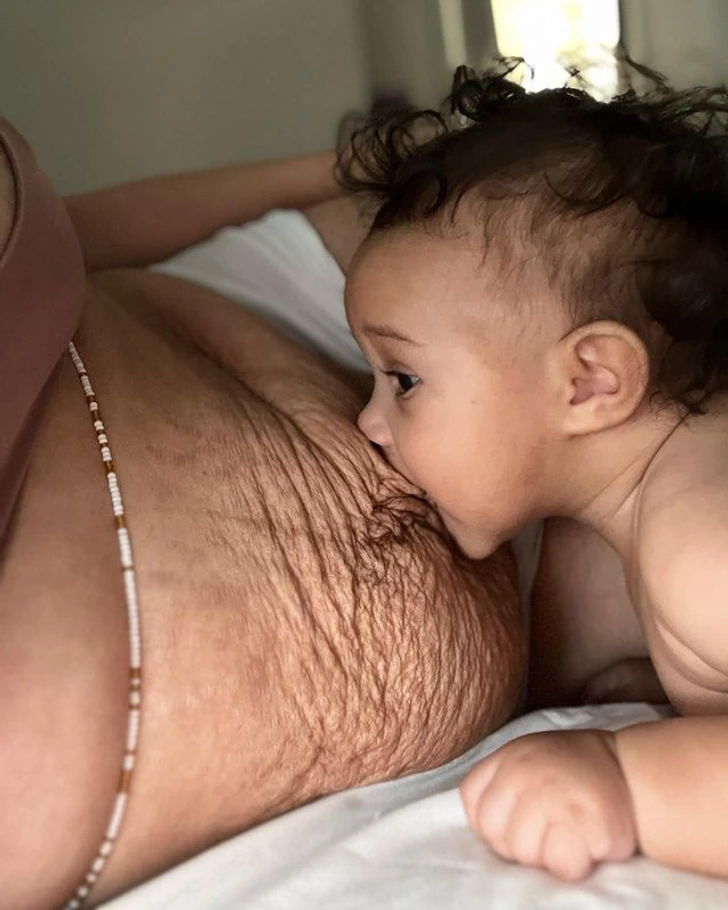 She reminded fellow moms that their bodies are not "wrong," but rather, society's expectations are. Women are often pressured to quickly bounce back to their pre-pregnancy bodies, causing them to feel like strangers in their own skin. However, Danisha emphasized the importance of accepting and loving oneself from all angles.
Despite facing negative comments, Danisha remained positive and continued to show the reality of a mom's body. She highlighted that her body carried four beautiful blessings and that her belly serves as a symbol of growth. She refused to let others define her worth based on physical appearance alone. Danisha recognized that genetics also play a significant role in how our bodies change and that stretch marks and sagging skin are natural reminders of bearing children.